" …so as not to break my promise to you! "
– Riccardo Cesca from "The Prince in the Ice" –
Here you can find a lot of information about the author, all his books, works, and future projects.
You can find also contents, blogs, videos, multimedia, constantly updated news and much much more….
Everything from the Criminal Writer World
KEEP ON DISCOVERING IT !!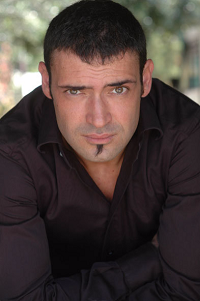 Riccardo Cesca
Author, Artist, Visionary.. The mind behind "The Prince in the Ice", "The Profiles of the Assassin" and and he is currently almost finished writing the third chapter of the trilogy, "Chapeau"!

Discover more about the author
BOOKS
(hover over the books' covers)
Social
This is a preview of our constantly updated
accounts
Social
This is a preview of our constantly updated
accounts
Email:
criminalwriter2016@gmail.com
Meridiano Zero :
(Publishing House)
info@meridianozero.info
+39 051474494
Phone Numbers:
+39 3408703615 (ITA)
+11 613 242 0443 (CA)